RJM International is an award-winning, specialist provider of a range of
innovative and technologically-sophisticated products

and services aimed at the power, industrial plant, biomass and Waste to Energy sectors.
Combining
consultancy and engineering

, RJM's unique offer ensures that plant operators have access to an end-to-end solution that is also guaranteed.
Est.
1977
>60,000MW
---
of global plant improvements
300+ customers
Our story
RJM has been providing emissions reduction and combustion efficiency improvements to thermal energy providers worldwide for more than forty years and has successfully completed over 60,000MW of upgrade projects.
+ Discover
Global reach
RJM is based in Winchester, UK and the company has regional offices in Singapore and the USA, as well as a network of agents in the Middle East, Africa, India and Asia-Pacific.
Core Values
RJM's Core Values were developed following an in-depth consultative process involving all members of staff and have been embedded as the foundation of RJM's culture.
They are applied across all aspects of the business, both internally with staff and externally with customers, suppliers and other key third-party relationships.
Global ambition
We are helping to transform the thermal power generation sector to deliver low-emission, low-carbon energy worldwide.
+ Discover
Today, RJM's primary focus involves working in partnership with some of the world's leading utility supply companies, other large combustion plants as well as biomass and Waste to Energy facilities. RJM helps them to operate as efficiently and as cost-effectively as possible, whilst meeting the latest emissions regulations relating to SOx, NOx, particulates and carbon.
The best people
RJM employs world-leading combustion engineers and CFD experts. Together, they have resolved some of the most complex combustion, emissions and operational challenges, often developing practical, cost-effective solutions that competitors have been unable to match.
+ Discover
RJM personnel spend a considerable amount of time working at customer sites, gaining in-depth understanding of how the plant operates and the specifics of the fuel, material handling processes and the firing systems, as well as the combustion and emissions challenges. Working with the customer's on-site team, our people will supervise the installation of new RJM-manufactured, or RJM-modified equipment and oversee that correct operational procedures are established to ensure emissions guarantees are met.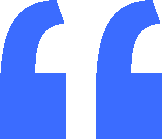 I have loved my time at the company so far and would highly recommend doing a placement year at RJM.
Tom Ball, Assistant Project Engineer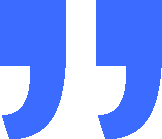 Join us and help deliver the low carbon economy
RJM offers interesting and rewarding careers across a range of disciplines including drawing office, technical sales and project management, as well as CFD, materials handling and engineering. Each year the company operates its own Year In Industry scheme, which is open to  engineering undergraduates.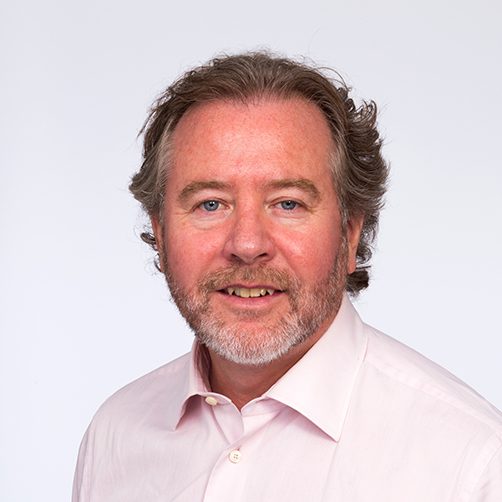 John Goldring
BSc Chem. E (Hons)
Managing Director
Combustion, emissions and performance improvement expert with over 35 years' experience in the energy sector managing complex multi-million pound projects.
John Goldring is a highly skilled energy sector professional with over 35 years of technical, commercial and company management experience, providing combustion engineering expertise to the power generation industry worldwide. He has a wide-ranging track record of success in the development and global commercialisation of innovative, ultra-low emissions technologies, products and services for the efficient combustion of coal, gas, oil, biomass and WtE fuels.
John has been Managing Director of RJM International since 2005 and is responsible for managing the business and leading on new revenue generation from utilities, biomass and WtE plants as well as other major industrial customers, worldwide.
In 2000 John established the European office of RJM Corporation to bring the RJM commercial product line and service offer to the global market outside the USA. In 2005 he completed the management buyout of the European arm of RJM Corporation, enabling greater investment into the UK-based business. Prior to joining RJM, John was Managing Director of Todd Combustion (latterly John Zinc) and held senior roles at Credfeld Camtorc.
John presents regularly at energy conferences and is a frequent contributor to international technical publications focusing on combustion improvement, emissions reduction and the development and integration of new, low carbon fuels.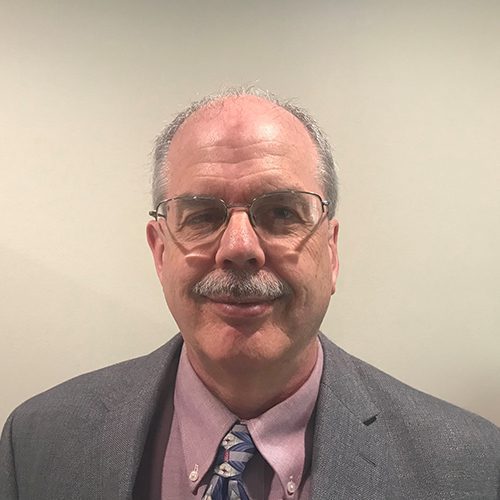 Larry Berg
PE
Vice-President, RJM Corporation (USA) Inc.
A pioneer developer of unique CFD models to inform the design of ultra-low NOx burner technologies. Holder of numerous patents. Significant theoretical knowledge and hands-on experience in R&D settings, test facilities, field analysis of combustion problems and equipment start-ups.
Larry has over 40 years' power and process industry experience and over that time has designed and engineered numerous new combustion products and systems. He has also developed unique analysis methodologies and invented state-of-the-art Computational Fluid Dynamic (CFD) models.With a wide range of practical expertise and theoretical knowledge, Larry's areas of expertise, as well as CFD, include combustion science across a number of large combustion applications including refinery furnaces, flares and utility boilers. His multiple fuels experience spans gas, refinery fuels, oil, coals, and biomass.
Larry has been working with RJM since 2008 with a focus on CFD work and prior to that held senior engineering roles at John Zinc and in the United States Navy.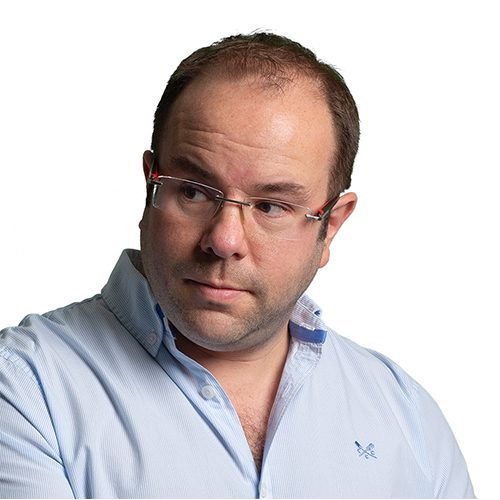 Steve Billett
CEng, MEI
Head of Projects
Energy engineering and commercial professional, with over a decade of experience managing multi-million pound EPC retrofit contracts on thermal power plants in the UK and Europe.
Steve joined RJM in 2007 as a Project Engineer and was appointed Project Manager in 2010. As Head of Projects since 2018, Steve is responsible for the successful management of all RJM's projects outside Asia-Pacific. Today this includes projects running in the UK, Northern Ireland and mainland Europe, ranging from the upgrade (NOx reduction) of two lignite-fired units in Kosovo to performance optimisation programmes for a number of biomass plants in the UK.
Steve was a co-inventor of a unique NOx-reducing Separated Under Fire Air (SUFA) system suitable for T-fired coal boiler applications. This patented technology has now been successfully installed at EPK Kilroot in Northern Ireland.
Steve was also involved in the re-design of a new RJM coal burner for Engie's power plant at Rugeley. This unit delivered such good performance that it was IED compliant without the need for secondary NOx reduction measures, yielding less than 200mg/Nm3. On this project, he also was responsible for all the commercial and contractual negotiations and managed the project from start to finish.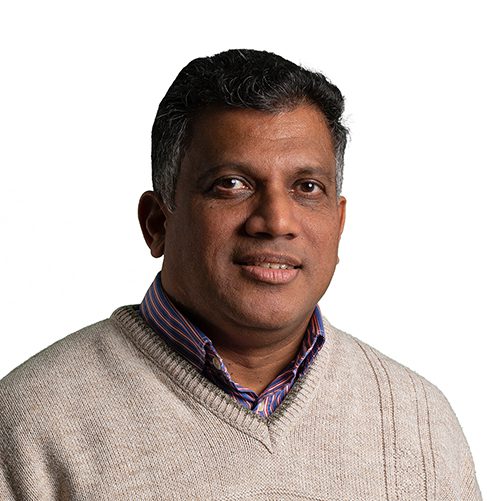 Dr. Anura Perera
CEng, FIMechE
Head of CFD
Specialist CFD modeller with 30 years' experience in modelling combustion and emissions, focusing on concept development for low emission burners and the application of CFD to resolve complex combustion issues in large industrial and utility boilers.
Anura is one of the UK's leading CFD modellers with expertise in innovative concept development, problem-solving, troubleshooting and a focus on solutions delivery. Having worked for ANSYS FLUENT (Europe) as a Senior Developer of pollutant models earlier in his career, Anura has an unrivalled understanding of the FLUENT CFD product as it relates to combustion and emissions analysis. Prior to joining RJM in 2017, Anura was Principal CFD Engineer at Doosan-Babcock. Anura is a prolific author of technical papers and has been advancing the understanding of mathematical modelling as applied to the combustion of various fuels in the power generation sector since first being published in 1993.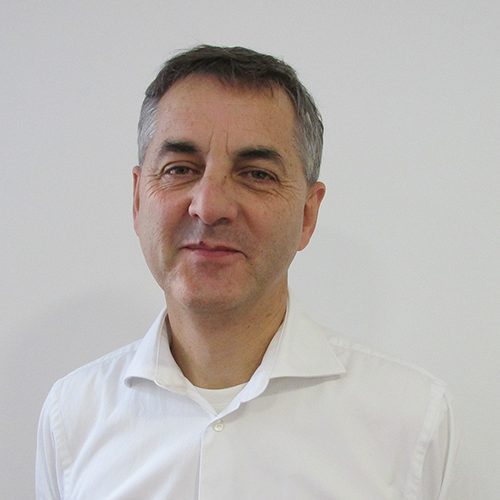 Dr. Gerry Riley
CEng, FIMechE
Head of Business Development & Policy
RJM's in-house fuels expert. Widely known as an industry leader in co-firing, fuel engineering and ash deposition for all coals, biomass and waste fuels. Lead specialist enabling generators to transition to lower carbon fuels.
Gerry has over 36 years' experience in the power sector, focusing on the engineering, design, construction and commissioning of fossil fuel and biomass-fired large industrial and utility boilers, burners and ancillaries. As RJM's fuels and combustion expert, he is involved in the engineering design and technical assessment of new and existing projects, as well as combustion system analysis, fuels assessment and advice on all matters relating to combustion system performance. He has a wide experience of fuels and combustion, both on test rigs and at power stations.Gerry is also skilled at practical problem-solving at power stations, no matter what the fuel, and is now applying this experience to biomass and WtE plants in the UK and overseas. Gerry joined RJM in 2014 and prior to that held senior roles at RWE npower, specialising in coal to biomass conversions for utility plant. Gerry is an Executive Member and Division chair for the combustion division of the Fuel and Energy Research Forum.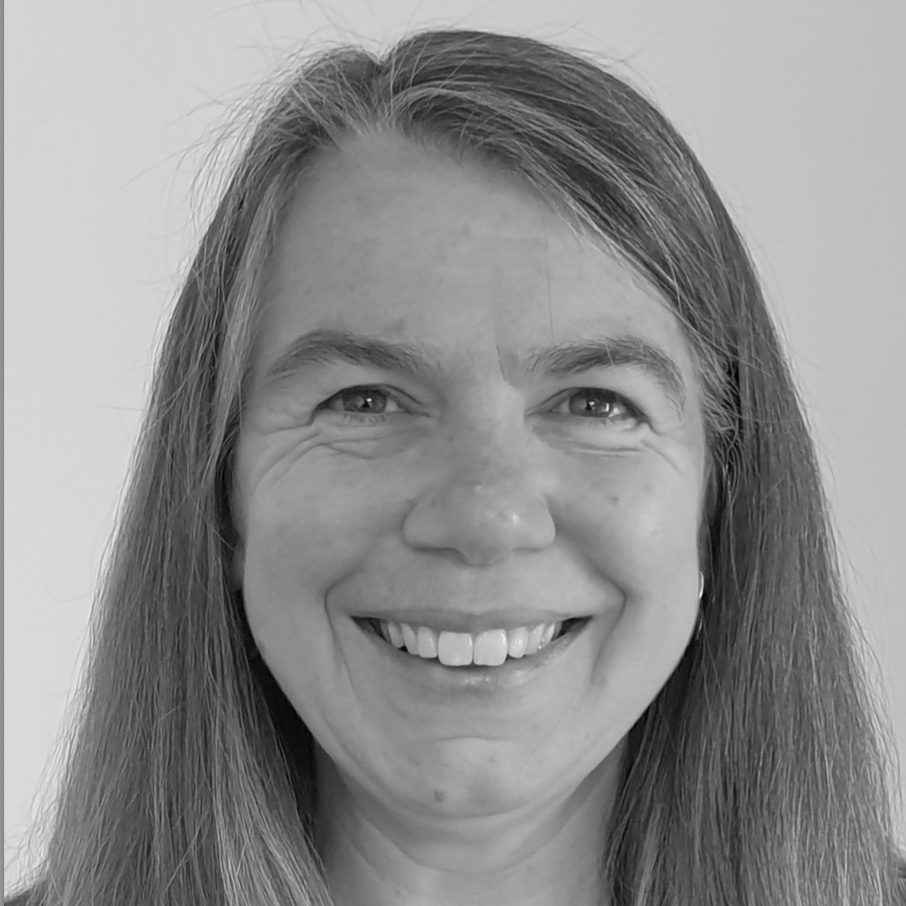 Dr. Trudy Beeley
CEng., FIMechE
Head of Engineering
Highly skilled fuels, combustion and materials handling engineer, with over 25 years' professional experience across the biomass, bioenergy and Waste to Energy sectors.
Highly skilled fuels, combustion and materials handling engineer, with over 25 years' professional experience. Proven track record in managing multi-functional teams, driving change and improving processes across the international biomass, bioenergy and Waste to Energy sectors. Extensive on-site experience including consultancy and operations support roles. Core competencies include fuel and combustion problem diagnosis, project evaluation and specification, fuel quality impact assessment, as well as solid experience in site safety and risk assessments. Currently taking the lead on multiple plant performance improvement projects across RJM's portfolio of biomass and Waste to Energy customers, as well as its projects in the USA and Kosovo.  
RJM's customers include many of the world's leading power generators, oil & gas multi-nationals, large combustion plants across a range of industrial sectors, as well as biomass and Waste to Energy facilities.
2019
---
Nominated as one of Europe's best companies in the first ever 'Ones to Watch' list

2018
---
Shortlisted finalist in the Environment Award category by the Energy Institute

2017
---
Presented with The Queen's Award for Enterprise: Innovation
2015
---
Awarded the Innovation Award by the Energy Institute

2015
---
Winner of best Overall Business: Winchester Business Excellence Awards