November 2022 – Recruiting now!
Senior Project Manager
Senior Project Manager Job Description UK 17 11 22
Project Planner
Project Planner Job Description UK 09 10 19
A career with RJM sits at the forefront of delivering the low carbon economy and means its people are making a valuable contribution to society every day.
As well as operating a successful Year In Industry scheme for Engineering undergraduates, RJM's growing order book means it is regularly recruiting specialist experts in materials handling, fuels, combustion engineering, emissions, CFD and CAD.
With projects running all over the world and regional offices in Asia-Pacific and the USA, RJM can offer excellent career prospects at a range of different levels.
If you are looking for a rewarding and challenging career, have a degree in an engineering-related discipline and a number of years' relevant experience in the sector, plus a good mix of skills and abilities, including foreign languages, then please contact us.
The best people
RJM employs world-leading combustion engineers and CFD experts. Together, they have resolved some of the most complex combustion, emissions and operational challenges, often developing practical, cost-effective solutions that competitors have been unable to match.
+ Discover
RJM personnel spend a considerable amount of time working at customer sites, gaining in-depth understanding of how the plant operates and the specifics of the fuel, materials handling processes and the firing systems, as well as the combustion and emissions challenges. Working with the customer's on-site team, our people will supervise the installation of new RJM-manufactured, or RJM-modified equipment and oversee that correct operational procedures are established to ensure emissions guarantees are met.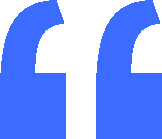 I loved my time at RJM during my Year in Industry and I would highly recommend its placement year scheme. I have now rejoined RJM, following my graduation.
Tom Ball, Process Engineer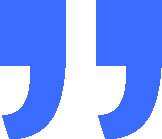 Join us and help deliver the low carbon economy
RJM offers interesting and rewarding careers across a range of disciplines including drawing office, technical sales and project management, as well as CFD, materials handling and engineering. Each year the company operates its own Year In Industry scheme, which is open to mechanical and chemical engineering undergraduates.