RJM has successfully completed a wide range of emissions reduction and combustion improvement projects all over the world. It continues to be selected by power and heat producers with the most challenging operational requirements.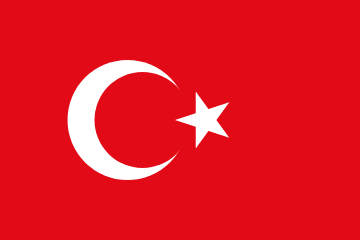 Coal
|
Site survey, single burner CFD study and burner modifications
Country
Turkey
Plant
Zetes II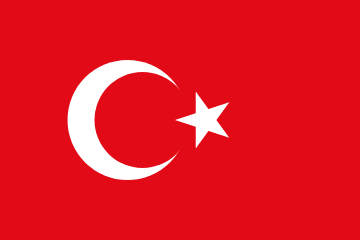 Key challenges
To resolve various combustion issues and improve plant performance.
RJM Solution
Following a site survey, RJM then carried out a programme of CFD modelling to measure burner airflow. This included a programme of single burner and windbox iso-thermal modelling, plus combustion modelling of the existing burners. It is planned that this information will enable the existing burners to be optimised as a temporary solution, prior to baseline testing, full furnace and upgrade CFD modelling being carried out. The ultimate aim will be to carry out burner and OFA modifications during the next outage.
Results
Once the programme of RJM designed and engineered modifications has been completed, the modelling confirms that the plant will be operating more reliably and more efficiently.
Close X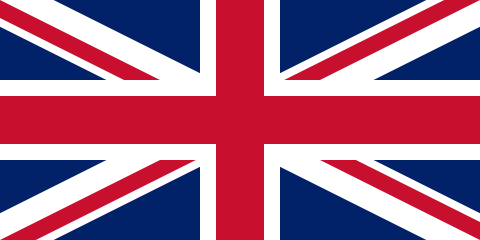 Waste wood
|
Root cause performance analysis
Country
UK
Plant
Biomass plant firing forestry waste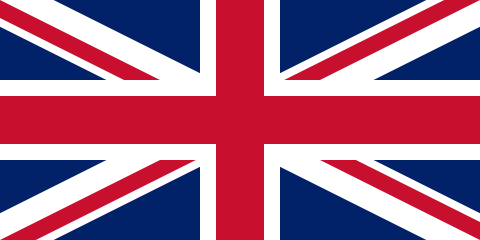 Key challenges
This plant, having been recently acquired by Greencoat Capital, one of Europe's largest renewables investors, was experiencing a number of operational issues. RJM was tasked by the new owner with determining their root causes. Key issues were around the reliability and robustness of the grate, severe fouling in the economiser and whether or not the waste wood fuel, or the design of the plant were contributory factors.
RJM Solution
RJM carried out a detailed site visit and reviewed all the fuel analyses taken over several months.
Results
RJM's report confirmed that whilst there was some deviation from the designated fuel specification it was not a significant factor in terms of the grate's integrity and the fouling. It also confirmed that the design of the plant did not sufficiently take into account the nature of the design fuel. This in turn meant that the plant operators did not have enough scope to adjust the combustion set-up, resulting in the sub-optimal combustion performance.
Close X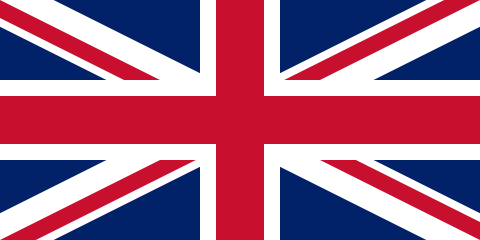 Biomass pellets
|
Alternative ignition system report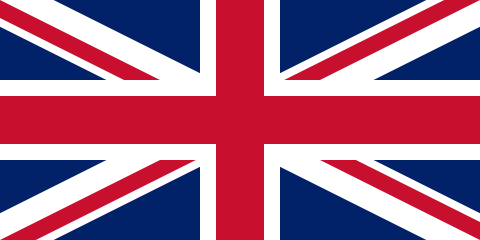 Key challenges
RJM was tasked with carrying out a study to identify the feasibility and cost benefit analysis of alternative boiler ignition systems and preparing a Mill Improvements report.
RJM Solution
RJM's report evaluated the benefits of plasma-based ignitions systems that significantly reduce Opex, as heavy fuel oil is no longer required. Also, eliminating the use of fossil fuel would enable Drax to be completely carbon-neutral.
Results
These reports are enabling the plant's management team to make informed decisions about how best to improve critical aspects of operational procedures, set against Drax's stated ambition to be carbon negative by 2030.
Close X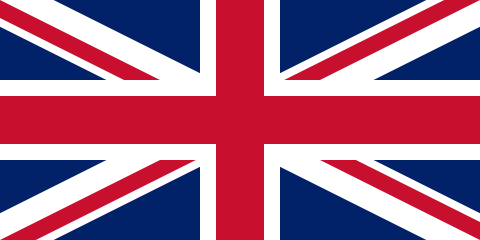 Waste wood
|
Full plant performance upgrade
Country
UK
Plant
Ince Bio Power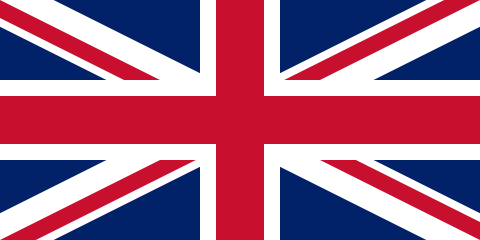 Key challenges
The plant was experiencing a number of operational issues that impacted negatively on performance, including excessive slagging, fouling and corrosion.
RJM Solution
Ince is a 22MW unit firing 170,000 tonnes of waste wood per annum and the RJM initially carried out a thorough programme of baseline testing, followed by a CFD analysis to identify how combustion could be optimised within the Advanced Staged Gasifier. This detailed work even included the creation of new simulation tools to calculate the combustion temperature at different levels in the gasifier, with varying levels of flue gas recirculation. This has enabled RJM to calculate with greater accuracy what percentage of FGR gases that are required to reduce the risk for ash particles to melt and form slag.
RJM's work at Ince has now expanded to include the provision of a full FGR system, with revised ducting and new operational settings to ensure optimal generation. This project is being run in tandem with its sister site, Energy Works Hull.
Close X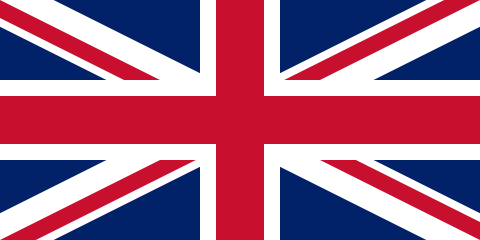 RDF
|
Full plant performance upgrade
Country
UK
Plant
Energy Works Hull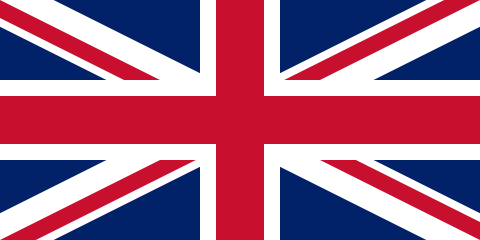 Key challenges
This 28MWe fluidised bed gasification plant, firing multiple solid fuels was experiencing various operational problems. Also, due to over-reliance on its secondary support fuel, it did not meet the criteria to qualify for the Contracts for Difference low carbon subsidy scheme, which seriously impacted on the financial viability of the plant.
RJM Solution
Amongst other work, RJM modelled the fuel feed system, then redesigned then manufactured the entire fuel train, including new screw feeders.
Results
RJM's modifications enabled the plant to maintain a constant flame across the MWe output range and ensured that the plant qualified for the CfD scheme. RJM is now working on designing and installing an iFGR plant for Hull (and its sister operation, Ince Bio Energy) and has a Technical Services Agreement in place to ensure ongoing engineering support, covering both plants.
Close X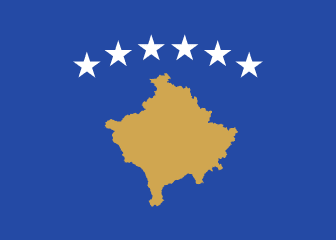 Lignite
|
Major NOx and dust reduction project
Kosovo B, Pristina | Kosovo
Country
Kosovo
Plant
Kosovo B, Pristina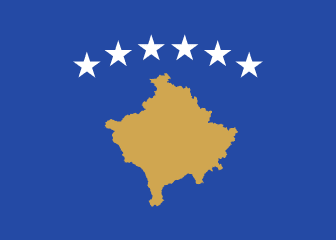 Key challenges
As part of Kosovo's accession planning to join the European Union, its 680MWe lignite-fired power station, Kosovo B needs to be brought up the latest EU standards. This means that NOx emissions must be significantly reduced, from around 700-800 mg/Nm3 to less than 200 mg/Nm3 at 6% O2, with SNCR, and dust emissions from 300-700 mg/Nm3 to 20 mg/Nm3. Overall plant efficiency must also be increased to recover full load of 339MWe per boiler, up from around 292MWe.
RJM Solution
Using its tried and tested approach, RJM surveyed in great detail every aspect of the plant and conducted numerous CFD-based fuel / air flow and combustion modelling assignments to arrive at a solution that has at its heart RJM-designed and manufactured ultra-low NOx burner components as well as a range of other upgrades. Other consortium members on this €76m project are responsible for the engineering and the dust reduction measures.
Results
Implementation progress on this project has been delayed by the Covid-19 pandemic of 2020/2021 and other issues affecting the integrity of the boilers, but the modelling confirms that RJM's proposed modifications will deliver the reduction in air pollution demanded by the EU to meet current standards.
Drone footage https://www.youtube.com/watch?v=sAWe_kVEPBk 
Close X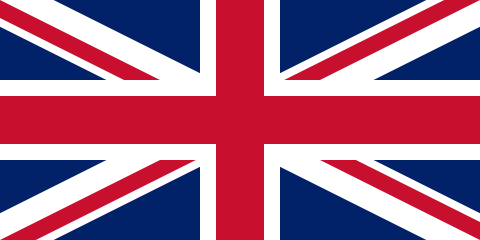 Coal
|
SUFA system upgrade
Country
UK
Plant
EPK Kilroot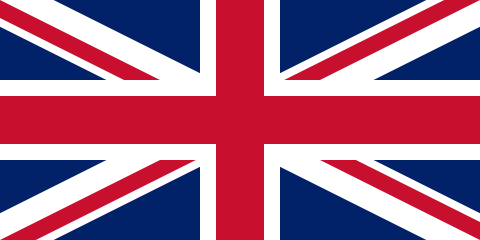 Key challenges
To devise a cost-effective upgrade to reduce NOx emissions to 250mg/Nm³.
RJM Solution
Using highly advanced CFD modelling, RJM was able to capture the complexity of the T-fired units at Kilroot and consequently was able to develop an Ultra-Low NOx solution that featured a Separated Under Fire Air (SUFA) system which enabled air to be introduced into the centre of the fireball from below.
Results
The plant is now meeting its emissions requirements and operating reliably.
Close X

Gas
|
New industrial burner
Country
Eire
Plant
Irving Oil

Key challenges
The main challenge for RJM was to remove flame impingement on the furnace tubes, as this was limiting boiler steam flow and flexibility. In fact, ever since commissioning, output on the unit was having to be restricted to 10t/h of steam, representing just 50% of the boiler's rated output. In  2012, the burner OEM made an attempt to resolve this by introducing burner modifications, but these proved to be unsuccessful. In addition, RJM's modifications had to be achieved in a way that ensured NOx emissions remained below the 200mg/Nm3 threshold. The root cause was that the SG6 boiler has a narrow furnace,  resulting in wall flame impingement with 'off the shelf' industrial burners. However, RM was able to tailor its  industrial burner design to ensure the flame shape did not impinge on the boiler tubes at over double the previous heat input, whilst comfortably achieving the emissions requirements.
RJM Solution
By means of an innovative combustion model, combined with a detailed kinetic mechanism, RJM was able to CFD model the existing boiler, matching the flame boundaries and the emissions levels recorded on site. Once the baseline conditions had been established in the model, RJM was then able to design the appropriate modifications needed to upgrade the unit.
Results
The solution provided to the customer resulted in a phenomenal performance improvement in terms of flame shape and allowed the boiler to generate up to 18.2MW whereas previously, the unit was restricted to just 8MW. Obtaining the higher output from this boiler enabled the refinery to shut down a less efficient boiler, so that it is now able to meet total steam demand with two boilers in operation, instead of three. NOx emissions were also successfully reduced well below the guarantee level, with no registered CO at the boiler outlet, indicating efficient and stable combustion.
Irving Oil was delighted with the solution provided by RJM which allowed it to meet its emissions and load requirements. Irving Oil also recognised RJM for the depth and quality of its work and its professional commitment to discuss how possible improvements to the SG4 boiler could be achieved.
Close X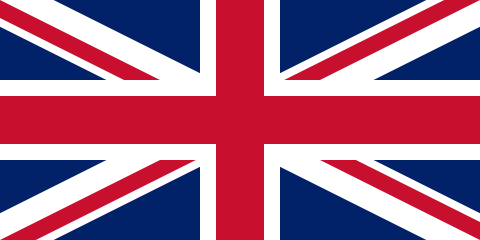 Waste
|
NOx abatement strategy
Tradebe, Fawley | England
Country
UK
Plant
Tradebe, Fawley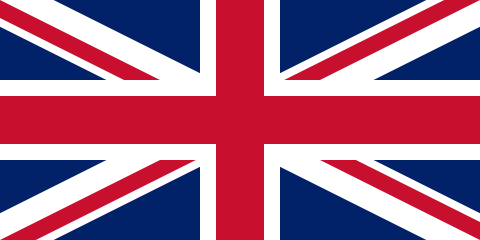 Key challenges
This rotary kiln firing system processes a range of hazardous and medical waste streams and the plant operator initially tasked RJM to carry out a NOx abatement study.
RJM Solution
RJM carried out a site survey and a cost-benefit analysis for the available options for improved NOx control. Due to the unusual configuration of this plant, a CFD study was carried out to ensure that the proposed SNCR system would be installed in the optimum location to meet the performance requirements.
Results
The findings from these various tests and modelling suggested that an SNCR system, injecting the correct type and amount of reagent into the secondary chamber, may be the most appropriate way forward to control NOx. RJM is now continuing to work with the customer to deliver the optimal solution.
Recognising RJM's effective and results-driven approach, Tradebe has appointed RJM to carry out a range of other operational improvements at its sister site in Wrexham.
Close X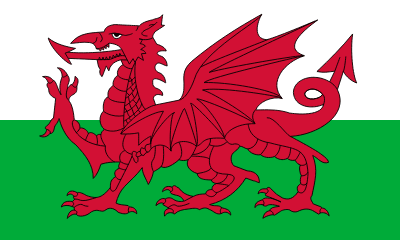 Flue gas modelling to meet WID
Country
UK
Plant
Tradebe, Wrexham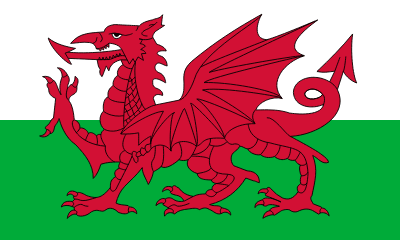 Key challenges
This grate furnace incineration plant firing bio-waste needed to ensure that the residence time of the flue gases was in excess of two seconds at 850° C in order to meet the Waste Incineration Directive that regulates emissions of dioxins and furans.
RJM Solution
RJM carefully modelled the behaviour of the post-combustion flue gases and created a series of restrictive baffles to slow their speed, thereby increasing the residence time.
Results
This was a new challenge for RJM, beyond its more conventional CFD work with PF fuels, but by gaining a thorough understanding of the issues, it developed a solution using CFD modelling and provided recommendations to the site to improve flue gas residence time to comply with the European Union's Waste Incineration Directive (WID).
Close X

Coal
|
Coal-to-biomass feasibility study
EPH Fiume Santo | Sardinia
Country
Italy
Plant
EPH Fiume Santo

Key challenges
This 600MW coal-fired plant in Sardinia, owned by Czech utility EPH, tasked RJM with reviewing its options for converting to biomass fuel operation.
RJM Solution
RJM carried out a detailed study, looking at every aspect of plant operation, from materials handling and fuel storage, through to combustion emissions and ash.
Results
EPH is committed to a low carbon agenda and is now reviewing its options for its plant at Fiume Santo.
Close X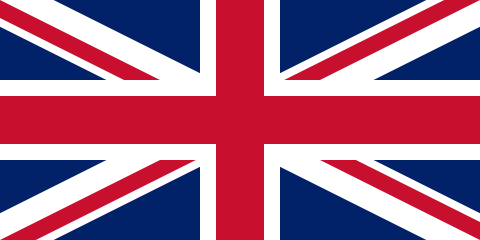 Waste wood
|
Return to service study
Country
UK
Plant
Confidential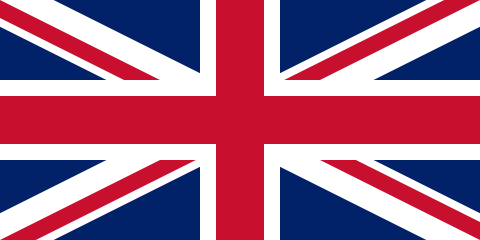 Key challenges
To identify what works needed to be done to return this 22MW biomass site firing waste wood to return to generation after a lengthy period out of service.
RJM Solution
RJM's engineers proposed to carry out a full review of every aspect of the plant's operations, from materials handling, instrumentation review, baseline testing, fuel review, through to combustion and emissions. The study was broken up into five phases, over a compressed, 24 week period.
• Immediate Pre-Return to Service (RTS) works
• Secondary Pre-RTS works
• Return to Service
• Post-RTS Optimisation
• Improvement works.
Close X

Waste wood
|
Performance improvement study
Country
Netherlands
Plant
BEC, Cuijk

Key challenges
RJM was invited to review all aspects of combustion and emissions performance at this 80MWth bubbling fluidised bed generator by a financial institution seeking to optimise its investment. The plant was unable to meet its emissions limits on CO, NOx and dust at full load and was experiencing fuel blockages. Consequently, revenue was below plan.
RJM Solution
RJM introduced a series of changes to operational procedures including the re-distribution of combustion air between ports, modifications to control curves and a full CFD study to map the complex interaction between fuel particles and air jets from the secondary and tertiary air ports.
Results
Following the introduction of these various modifications, plant performance and reliability improved, with significantly reduced downtime, improved revenues and emissions compliance was restored
Close X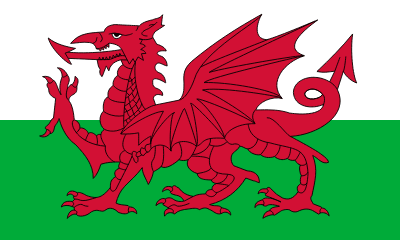 Coal-to-waste
|
Pre-FEED and FEED studies
Country
UK
Plant
Uskmouth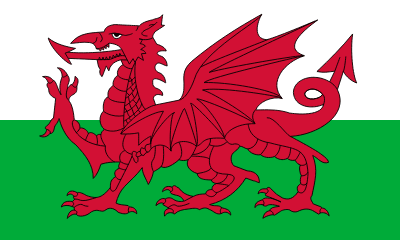 Key challenges
To support the world-first conversion of a front wall-fired PF coal plant to fire a waste-derived energy pellet consisting of 50% biogenic material and 50% plastic not suitable for recycling.
RJM Solution
Following an initial study that rejected a conversion to 100% biomass fuel as uneconomic, RJM carried out a pre-FEED study and a Detailed Front End Engineering Design (FEED) study to arrive at an appropriately-modified firing system that delivers a stable flame with the desired set of combustion characteristics.
Results
After various complex tests and other pieces of work, RJM achieved a stable flame in medium-scale testing which proved that stable combustion of the 100% waste-derived fuel pellet is possible. These results also correlated with the CFD modelling carried out by RJM, confirming the effectiveness of RJM's CFD capabilities, even when working with a totally new fuel with its own distinct combustion characteristics.
Close X

Lignite
|
Better reliability; meeting NOx ELV of 200mg/Nm3
Country
Bulgaria
Plant
Maritza

Key challenges
New lignite-fired 345MWe plant unable to operate stably and efficiently across the full load range and meet LCPD ELV of 200mg/Nm3 or below for new plants.
RJM Solution
Full furnace CFD model combined with baseline test data to understand the combustion dynamics of the boiler, plus physical modelling study of the mill and burner systems. To create strong and stable furnace circulation, RJM designed a number of nozzle inserts for various air ports, modified the injection angles and strategically placed baffles were installed in the PF ductwork to improve and control PF distribution to the vapour burners and the main burners.
Results
These modifications allowed the boiler to be operated at design conditions with minimal build-up of material on the grate, with compliant NOx emissions whilst maintaining boiler efficiency.
"This was a very critical and challenging project technically and in terms of schedule. The results enabled the plant to generate reliably while meeting tough emissions targets. We will definitely use RJM in future projects."
Peter Lithgow, CEO and Country Manager Bulgaria – AES Corporation, USA
Close X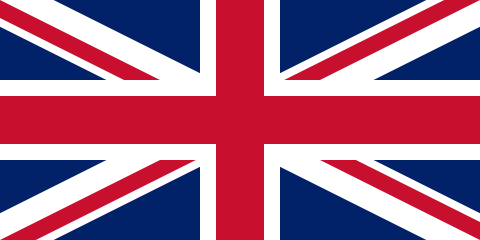 Coal
|
ULNB upgrade to meet IED compliance
Ballylumford | Northern Ireland
Country
Northern Ireland
Plant
Ballylumford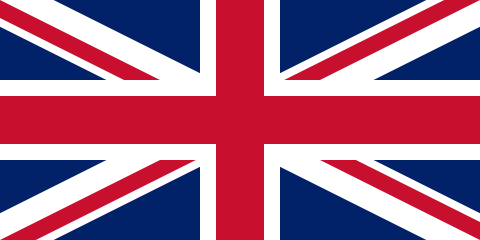 Key challenges
This 1970s era plant had opted out of the LCPD and was set to close. In order to remain operational beyond 2016, the plant was required to re-register as a new plant and meet the more stringent IED emissions standards applicable to new plants.
RJM Solution
The Ultra-Low NOx conversion designed and engineered by RJM to achieve the required emissions limits, included 12 twelve brand new RJM Ultra-Low NOx gas burners, an Induced Flue Gas Recirculation system and an iFGR Water Spray Cooling System for ensuring maximum generation capacity with compliant emissions.
Results
All IED Emission Limit Values were satisfied. NOx was reduced to <100mg/Nm3, CO was reduced to <10mg/Nm3 and particulate matter was reduced to <3mg/Nm3. Thanks to the unique RJM-designed iFGR Water Spray Cooling System, the unit capacity was reduced by only 10MWe (6%) – significantly less than the 25MWe (15%) reduction estimated by the owners.
Close X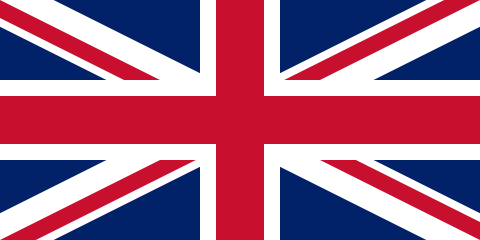 Coal
|
ULNB upgrade to reduce NOx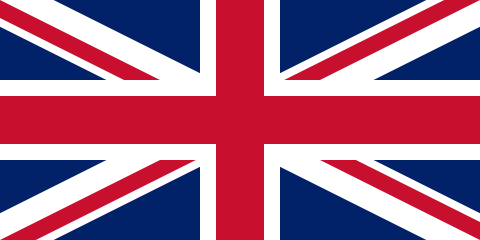 Key challenges
To reduce NOx emissions as low as possible with primary measures on a 500MWe coal-fired boiler and enable maximum generation under the Transitional National Plan.
RJM Solution
Design, supply, install supervision, and optimisation of a new set of RJM Ultra-Low NOx burners, as well as new curtain air ports, air ducts and OFA modifications.
Results
Industrial Emissions Directive compliance was met without the need for secondary SNCR or SCR measures. NOx reduced from 460mg/Nm3 to 190mg/Nm3 on full load, allowing increased generation under the plant's annual NOx bubble.
Close X

Gas and Oil
|
Dual fuel NOx reduction programme
Essent Energie | Netherlands
Country
Netherlands
Plant
Essent Energie

Key challenges
To reduce NOx on gas <200mg/Nm3 and on oil to <400 mg/Nm3 with no detrimental loss in efficiency, as well as reducing furnace vibration and high metal temperatures in the reheater.
RJM Solution
RJM modelled, engineered, and supplied 18 new Ultra-Low NOX gas burners, with start-up burner modifications, operating with increased FGR to reduce NOx emissions to below LCPD limits.
Results
RJM's modifications reduced NOx when firing gas to 100mg/Nm3 with improved heat transfer in the furnace. The plant was also now able to operate with a stable flame, as the original burners were unstable at higher FGR rates. The problems at start-up with a cold boiler and boiler furnace vibration were also eliminated. Following commissioning and optimisation, all performance tests were fully met.
Close X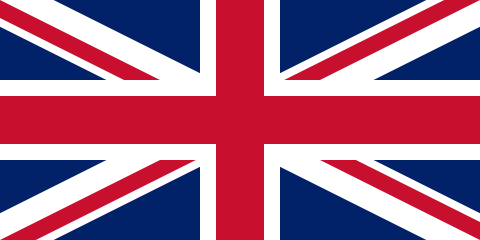 Coal
|
Low NOx retrofit including full ULNB replacement project
Country
UK
Plant
Confidential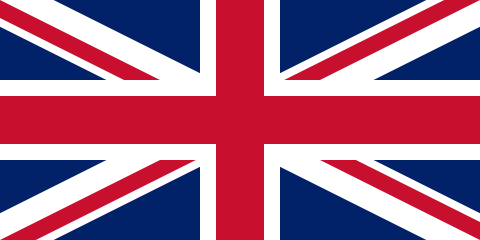 Key challenges
To enable the 2,000MW plant to meet the latest NOx emissions as cost-effectively as possible.
RJM Solution
Full plant review, including combustion audit, CFD analysis, design, engineering and installation of a full set of new RJM Ultra-low NOx burners, plus other plant modifications, followed by commissioning and optimisation.
Results
RJM's upgrade achieved significant NOx reductions in order to enable the plants to meet the latest ELVs.
Close X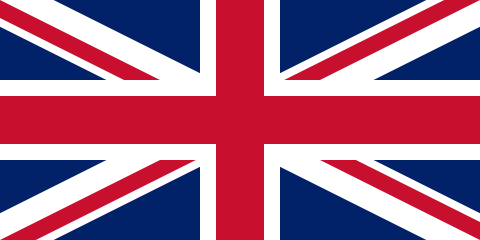 Coal
|
Low NOx retrofit including full ULNB replacement project
Country
UK
Plant
Confidential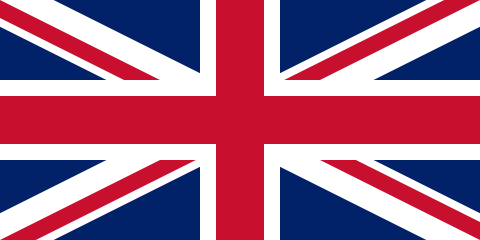 Key challenges
To enable the 2,000MW plant to meet the latest NOx emissions as cost-effectively as possible.
RJM Solution
Full plant review, including combustion audit, CFD analysis, design, engineering and installation of a full set of new RJM Ultra-low NOx burners, plus other plant modifications, followed by commissioning and optimisation.
Results
RJM's upgrade achieved significant NOx reductions in order to enable the plants to meet the latest ELVs.
.
Close X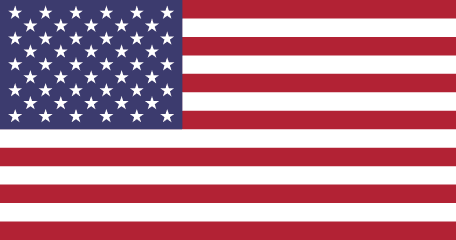 Woody biomass
|
Resolving high CO and reagent usage
Country
USA
Plant
Confidential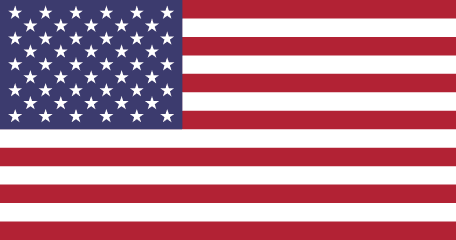 Key challenges
RJM was hired to assess and correct the high levels of CO at the stack and also tasked with exploring why the plant was utilising very high levels of costly SNCR reagent.
RJM Solution
Initially, RJM carried out a Combustion Audit and a CFD modelling exercise at this Bubbling Fluidised Bed (BFB) firing woody biomass. It showed a lack of mixing between the existing OFA injectors and the produced CO. RJM's solution was to induce rotation into the furnace, which promotes CO oxidation. The design was optimised with CFD, implemented and proved successful, with CO levels coming down to below permit levels. This was the first ever implementation of this innovation. RJM's competitors have since copied this successful design modification. The plant's operators now have the information they need to return the unit to optimal performance.
Close X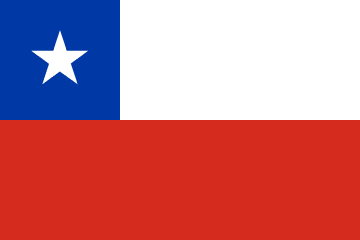 Hydrogen
|
Coal-to-hydrogen conversion feasibility study
Country
Chile
Plant
Ventanas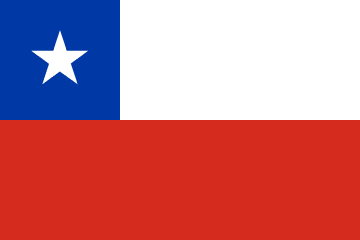 Key challenges
To provide a high-level review that addressed the key concerns for the plant owners in evaluating the advantages and disadvantages for extending the life of 120MW Ventanas Unit 1 by converting it from coal to hydrogen.
RJM Solution
RJM carried out a boiler performance assessment that considered combustion air flows, fuel flows, flue gas flows and furnace heat input and a NOx emissions evaluation looking at achieving either 50 mg/Nm3 or 100mg/Nm3 with SOx at 200mg/Nm3. This NOx assessment also looked at Burner Zone Heat Release rates; the amount of FGR required to achieve the desired NOx limit and a review of the existing FGR fans' performance. A review of hydrogen burner design and suitable igniters was also included. The report also focused on safety and included a careful review in accordance with international standards and experience, as hydrogen is an extremely flammable gas. A Risk Register also recorded all the Technical, Commercial and Safety project risks, classified by likelihood and consequence.
Results
RJM's feasibility study enabled the unit's owners to make an informed decision about the future direction of the plant.
Close X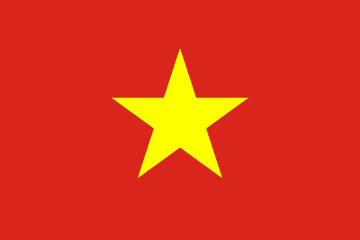 Coal
|
Multi-element project to improve reliability
Country
Vietnam
Plant
Mong Duong II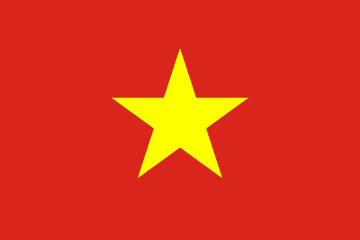 Key challenges
Firing a local anthracite coal, both boilers on this newly-built plant suffered severe slag build-up resulting in frequent and large slag falls and unstable combustion, causing frequent loss of flame and unit trips.
RJM Solution
Combustion Audit followed by a comprehensive evaluation phase including coal characterisation, isothermal CFD modelling, physical modelling, and a fully-validated combustion CFD modelling study. Following confirmation of the root causes, RJM designed and installed a number of innovative and cost-effective firing system modifications.
Results
Boilers operating reliably, with improved efficiency and reduced NOx emissions.
Close X
Coal
|
Fuel switch & unit load increase project
Country
Hong Kong
Plant
Castle Peak
Key challenges
Due to firing mostly low-CV Indonesian sub-bituminous coals, all four boilers on this station were no longer able to meet full load demand and were de-rated by ~10%. In 2018, CLP was keen to increase boiler load back to the original rating to meet energy demands during the peak summer months. However, as of 2020, the customer's objectives changed due to a shift in local energy policy resulting in less coal usage – the latest objective being to improve plant reliability.
RJM Solution
RJM carried out several projects for this station. In 2018, a Generation Recovery Engineering Study was performed, to investigate what would be required to achieve full load generation with the low-CV coal basket. This study included a Plant Performance Review, Combustion CFD Modelling, Coal Bunker / Feeder Materials Handling Study, and a Coal Mill CFD Modelling Study. RJM also installed a trial Advanced Rotating Port Ring, supplied by our partner Enflotech of South Africa (formerly Coal Milling Projects), to increase coal mill capacity by 10-15%.
RJM also performed further engineering work on the coal handling system and has subsequently designed and supplied an upgraded Coal Feeder Bathtub (the interface between the bunker and the feeder) to improve coal flow reliability and reduce mill trips due to loss of coal flow (blockages).
RJM also continues to supply replacement Rotating Port Rings to Castle Peak, to a new design focused primarily on reliability, rather than high performance.
Results
RJM's Generation Recovery Engineering Study helped CLP make an informed decision about the future direction of the plant. The new Port Rings continue to support the customer's mill maintenance programme.
Close X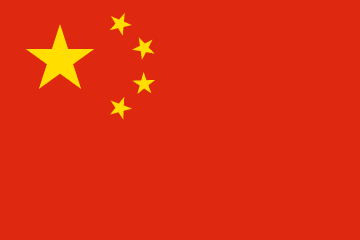 Gas
|
RJM CleanAir Burner™ retrofit to meet 30mg/Nm3 NOx
Country
China
Plant
Huadian, Beijing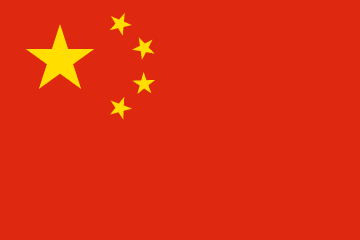 Key challenges
3 x 116MWth boilers require retrofit to meet NOx levels below 30mg/Nm3 as mandated by the new China Clean Air Act.
RJM Solution
Detailed site survey plus sophisticated CFD modelling, with a focus on diverting around 20% of the flue gases back through the burner to lower peak flame temperatures and thus reduce the formation of NOx. A new RJM Ultra-Low NOx CleanAir Burner™ was designed and combined with revised ducting for the FGR system plus a new, re-sized FGD fan.
Results
Boilers operating reliably and safely in automatic mode, across the entire boiler load range with NOx emissions at less than 30mg/Nm3 at 3.5% O2 and CO emissions of less than 10mg/Nm3 at 3.5% O2 with a measured boiler O2 of 1%. With NOx emissions originally at 120mg/Nm3, this represents a substantial reduction of over 75%. In addition, because the new RJM burners can operate at less than 1% O2, the plant is able to run more efficiently; typical competitor products cannot operate at less than 3% – 4% O2 without impacting on combustion stability.
Close X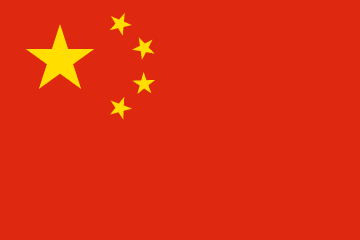 Gas
|
RJM CleanAir Burner™ install to cut air pollution
Country
China
Plant
Huayuan, Beijing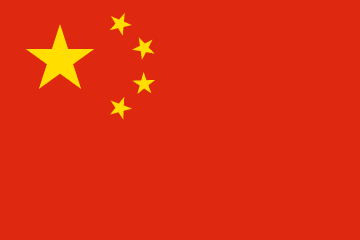 Key challenges
RJM was tasked with providing new Ultra-Low NOx CleanAir Burners™ to meet a NOx threshold of 30mg/Nm3 or less. These were fitted to six new Taishan 70MWth single burner boilers (one per unit) for Huayuan, at one of its district heating plants in Beijing.
RJM Solution
Using an IFGR system as the primary NOx reduction technology, RJM's design took flue gases at 220°C on full load and transported them to the FD inlet via an IFGR flow, using the FD suction fan only, with no requirement for air pre-heating. In addition, CFD modelling was used to design a bespoke mixing box to provide homogeneous mixing of FGR and air at the FD fan inlet ductwork. RJM also designed a new windbox – needed for the larger burner – but in such a way that it would fit within a standard intermodal container, for ease of transportation by rail from the UK.
Results
NOx levels achieved were <30mg/Nm3 at 3.5% O2 with up to 30% FGR and CO emissions of <10mg/Nm3 at 3.5% O2 across the load range with stable flames.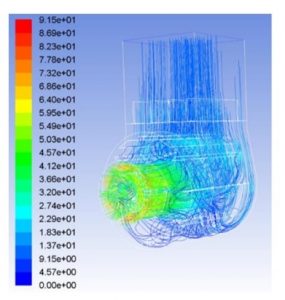 RJM's CFD of the new windbox confirmed excellent velocity distribution.
Close X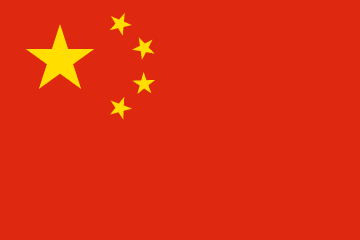 Coal slurry-to-gas
|
Fuel conversion to reduce NOx
Country
China
Plant
Jinan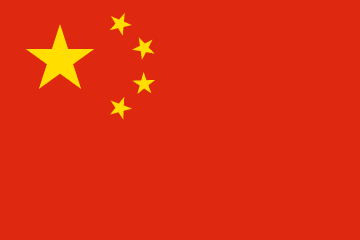 Key challenges
To convert the boiler from coal slurry firing to natural gas firing and reduce NOx emissions to <15ppm at 3.5% O2 with up to 30% FGR.
RJM Solution
Site Survey, followed by full design and engineering of the new burner, plus new windbox. Also, review of the gas train, FD fan and FGR fan designs and CFD combustion modelling to mitigate burner flame interactions. RJM manufactured and supplied two complete burner assemblies and two complete gas igniter systems, including various ancillary components.
Results
This district heating plant has been successfully converted to gas and is now meeting the 15ppm NOx thresholds set by the China Clean Air Act.
Close X