RJM International has built up a very strong reputation in the large combustion plant,  power generation, biomass and Waste to Energy sectors as a "can do" business, capable of resolving the most complex combustion, emissions and performance challenges. Its customers agree: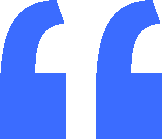 A very professional service that exceeded expecations. They really enjoyed doing the engineering – you can tell that from the way they worked. I would highly recommend RJM International for any combustion engineering.
Bruce Toase, Head of Engineering, Indivus Limited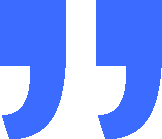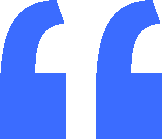 SG6 has been running all week at 12-13MW with no issues and I just wanted to say thanks so much for the work on this – it's a phenomenal improvement.
John Lynch, Energy and Oil Movements Processing Manager, Irving Oil, Whitegate Refinery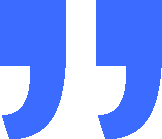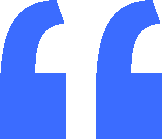 We operate an incinerator for hazardous industrial waste. Our fuel composition is poorly specified and varies hour by hour. Despite this, the team from RJM took great interest in our plant and produced a very helpful assessment of NOx emissions based upon an analysis of our operational data and a pragmatic review of the equipment involved. Their assessment of NOx abatement strategies has reassured us that the addition of SNCR to our process will achieve acceptable emissions without excessive capital or operational costs. I look forward to working with RJM in the future to implement and optimise this process.
 Ian Richards, Senior Process Engineer, Tradebe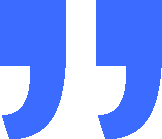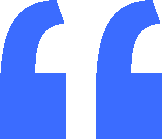 I would like to thank RJM for its support in 2020 which helped us successfully pass the 95% installed capacity test. This enabled Energy Works Hull to qualify for the Contract for Difference subsidy scheme. I believe RJM was instrumental in the screw design, screw speed and fuel feed operation to help us achieve this. I also think the RJM approach of great ideas, designing, modelling and
implementing has helped us with this success. 
Mark Roberts, Head of Engineering, Bioenergy Infrastructure Group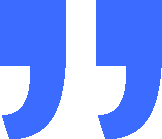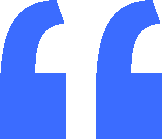 The team at RJM brought great experience, data analytics and modeling to help us solve our challenging combustion issues at our 1200 MW station in Vietnam. It was a pleasure working with a team which was as determined and dedicated as we were to find the solutions.
Kevin Pierce, Plant Manager, AES-VCM Mong Duong II, Vietnam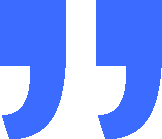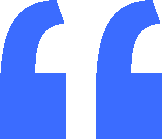 RJM have made a valuable contribution in the development of the Uskmouth Conversion Project. I have been particularly impressed by RJM's ability to simplify the technically-complex risks associated with the development of a new fuel and combustion system to critical commercial drivers for Board briefings. RJM have some great people who are without doubt world-leading in their sphere of expertise.
Ernie Rowe, Head of Conversion, SIMEC Atlantis Energy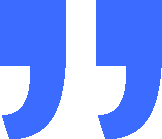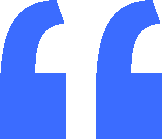 "RJM have worked co-operatively with us in proceeding towards the goal of full conversion of Uskmouth Power Station; bringing a flexible approach to this first-of-a-kind project, including taking on works outside their normal realm to ensure the development progressed.
Sophie Murr, Head of Project Controls, Uskmouth Power Station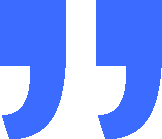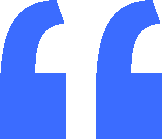 This was a very critical project, being both technically challenging and operating to a tight schedule. The results have enabled the plant to generate reliably while meeting the latest emissions targets."
Peter Lithgow, AES Country Manager, Bulgaria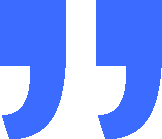 "RJM played a key role in the delivery of the Uskmouth Conversion FEED project. RJM's technical capability in solid fuels, combustion and CFD modelling was essential to the successful outcome of the project and WSP is proud to have had RJM as part of the project team."  Mike Hewson, Project Manager WSP (Uskmouth Conversion Project)
"RJM has been a trusted partner in our efforts to improve combustion efficiency and unit reliability at our 1,200MW Mong Duong II facility in Vietnam. RJM's engineering strengths, combustion modelling and experience has helped guide us in quickly making the proper decisions on needed modifications. The resulting improvements have completely met our expectations."  Kevin Pierce, Plant Manager, AES-VCM Mong Duong II, Vietnam
"RJM International provided an excellent Biomass Conversion Project Scoping Study in 2015 that far exceeded our expectations. It included a number of innovative and cost-effective options for which we are currently seeking approval to proceed. And unlike those studies received previously from others, RJM's very comprehensive study did not cost a fortune."  James Busche, Chief Executive Officer, SIMEC Uskmouth Power
"The performance is outstanding and following our comprehensive cost analysis per tonne of NOx reduction, the RJM solution is by far the lowest cost option we could have chosen to meet IED compliance. The lower our NOx, the greater number of hours we can generate, so we are thrilled with the performance of RJM's Ultra-Low NOx burners. The project was completed on time and within budget."   Neil Cranswick, Station Manager, Rugeley Power Station, UK.
"We will definitely consider to use RJM in future projects."  Olivier Marquette, CEO, AES Bulgaria
"The team praised the professional manner in which each obstacle was overcome by RJM and the planning and execution of all the activities during the installation and commissioning of the new RJM burner. Overall, we consider RJM's activity to have been 'excellent' and I would like to thank all of you at RJM for your commitment to this project." Peter Bell, Whitegate Refinery, RWE Generation UK
"This was a very challenging project technically and in terms of schedule but the results have exceeded expectations, with emissions well below the required limits. We will definitely use RJM in future projects."  Lyle Woodard, Director of Construction Global Engineering and Construction Group, AES Corporation, USA
"RJM is definitely a great company to work with. The work RJM did here was also very good value for money, so we are completely satisfied."  Jos Peeters, Senior Asset Engineer, Essent Energie, the Netherlands
"We are very satisfied with RJM and we would definitely recommend the company to other plants as experienced providers of low NOx expertise and an organisation that can solve any low NOx or combustion problem."  Peter Kiss, Engineering Leader, AES Tisza, Hungary
"The twenty week planned outage went very smoothly and the burner project was well organised with staged deliveries of burner components. All components were installed safely, efficiently and within budget, and thanks to the full CFD survey, commissioning and optimisation was completed in just four days, with the full burner retrofit firing at full load right from Day 1."  Guy Sharp, Technical Support Engineer, SSE Ferrybridge, UK
"Thanks to the ADA balancing programme carried out by RJM International, we have been able to improve our burner flame profiles and achieve a level of consistency which meet all our reliability, flexibility and emissions criteria, even at this new reduced load level of 135MWe, down from 155MWe."   Ing. Tonino Maglio, Plant Manager, Edipower Brindisi, Italy
"We asked RJM to carry out an investigative survey of the combustion performance of Units 5 & 6 at our San Filippo power station in Sicily to identify possible technical solutions to reduce NOx levels in the flue gases at the boiler outlets. RJM accomplished an exhaustive assessment of our boiler firing system operations and its report gave Edipower a comprehensive overview of San Filippo's boiler performance, clear indications on possible hardware upgrades that could be implemented to reduce emission levels and their individual expected contribution to the overall benefit together with a budgetary estimation of their relevant investment. Such information is deemed to be very valuable by Edipower as it is helping us take the right strategic decisions relevant to future San Filippo operating scenarios."  Alessandro Sacconi, Mechanical Engineering Co-Ordinator, Edipower, San Filippo, Italy
"Thank you for another great piece of work!"  Operations Manager, Atlantic Power
"The revised slug catcher is performing exactly as intended and captured all the liquids without any carry-over onto the station scrubbers or unit scrubbers."  Kinder-Morgan Operations