RJM Corporation was
founded in Connecticut in 1977

by Richard J Munro, as a business offering R&D consulting services to the thermal-fired generation sector.
RJM quickly established a name for itself as a company which could design and implement modifications that yielded significant improvements in terms of both operational efficiencies and reduced emissions.
From the 1990s, RJM helped pioneer the use of CFD (Computational Fluid Dynamic) analysis for industrial combustion.  The company successfully applied CFD analysis to all makes and models of burners and boilers, consistently delivering exceptional results, no matter what the fuel or the firing configuration.
RJM's expertise was such that it could also achieve further emissions reductions from existing 'low NOx' burners. Consequently, RJM soon built up a substantial reference portfolio of RJM-modified generation plant throughout North America. Key customers included Exelon, Entergy, TXU, FirstEnergy and Duke Energy.
The company also began taking on overseas projects and in 2000, to consolidate growth outside the USA, it set up a European subsidiary with headquarters in the UK.
In 2004, RJM Corporation ceased trading in the USA, when the founder decided to pursue other interests outside the power generation sector.
RJM's European managers were keen to continue to grow the business and set the wheels in motion for a management buy-out. This was completed in 2005 and the company was then relaunched as RJM International.
Focusing initially on opportunities in the UK and Europe, RJM International more than doubled its turnover in 2005 and did so again in 2006.
Over the past decade, RJM has built up a strong team of skilled personnel and has continued to expand year on year, improving its service offer and widening its portfolio of RJM-designed and manufactured products, ranging from small replacement components for oil light-up equipment to complete sets of RJM's own Ultra-Low NOx Burners; suitable for coal, oil, gas or biomass-fired boilers.
RJM has now completed over 60,000MW of major combustion and emission control projects at global power generators and other large combustion plants throughout the world.
Today, RJM International is an award-winning business and operates globally, with offices in the UK, the USA and Asia-Pacific, supported by a growing network of sales representatives. The company is focused on delivering innovative, low emission and low carbon solutions to the thermal-fired power generation sector as well as for biomass and Energy from Waste plants.
Some of RJM's recent successes:
2020  Europe  RJM wins share of an EU-funded 76 million Euro contract to modernise a 680MWe lignite-fired power station at Kosovo and reduce NOx from around 700-800 mg/Nm3 to less than 200 mg/Nm3 at 6% O2.

2019  UK  RJM successfully completes the FEED study for SIMEC's Uskmouth power station, a coal-fired plant that is being retasked to fire a "new generation" energy pellet.
2018 Singapore  RJM establishes a new regional office in Singapore to target new opportunities across Asia-Pacific.
2017 UK  RJM is awarded The Queen's Awards for Enterprise – Innovation 2017 by the UK government.
2016 China  RJM completes its first major project in China, with the retro-fitting of nine of its new ultra-low NOx CleanAir Burners™ to a district heating plant in Beijing. These burners meet the stringent NOx limits of China's new Clean Air Act.
2016 UK  RJM is awarded ISO 9001: 2015 Quality Management System Certification.
2015 UK  RJM wins the prestigious Innovation Award from the Energy Insititute. The company also secures addtional new contracts at UK and overseas power plants, helping them achieve NOx levels below 200mg/Nm³ using primary measures only.
2014 UK  RJM announces its move into larger, state-of-the-art premises in Winchester to better serve its growing customer base. It also secures major NOx reduction projects from EDF for two of its coal-fired plants in England.
2013 UK  RJM secures contract at SSE Ferrybridge to replace all 48 burners on Unit 4 with its own range of Ultra-Low NOx Burners. This follows on from a similar ultra-low NOx project completed on Unit 3 during 2011.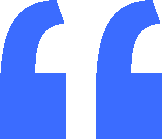 I have loved my time at the company so far and would highly recommend doing a placement year at RJM.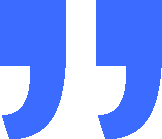 Tom Ball
Assistant Project Engineer
Join us and help deliver the low carbon economy
RJM offers interesting and rewarding careers across a range of disciplines including drawing office, technical sales and project management, as well as CFD, material handling and engineering. Each year the company operates its own Year In Industry scheme, which is open to engineering undergraduates.
Global ambition
We are transforming the thermal power generation sector to deliver low-emission, low-carbon energy worldwide.