RJM International, has won two new NOx reduction projects in China at the Linhua Mountain Resort in Jinan, Shandong and at Xinjiang in north-west China.
At the Linhua Mountain Resort, 400kms south of Beijing, a 70MWth district heating plant that fired coal slurry has been converted to fire natural gas through the application of RJM ultra-low NOx CleanAir Burners™, an upgrade that will also deliver a further 10MWth of output.
This project builds on the successful relationship established last year between RJM, its local agent HKL Global and a Chinese boiler company. HKL Global is providing the gas train and controls and RJM is providing the UK-manufactured burner and acting as engineering consultant for the FGR (Flue Gas Recirculation) system. This new district heating plant installation will deliver a much-reduced NOx value of 30mg/Nm³.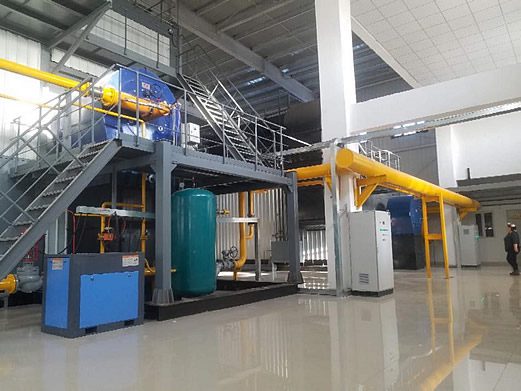 At Changji City Agricultural Exhibition Park, in Xinjiang, (pictured), an autonomous territory 3,000kms west of Beijing, another RJM ultra-low NOx CleanAir Burner™ has been installed on a newly-built 45MWth district heating scheme boiler, again to reduce NOx down to 30mg/Nm³.
Commenting on these new wins, John Goldring, Managing Director of RJM International said, "Having developed a versatile and modular range of our ultra-low NOx gas burners to take advantage of the opportunities presented by the China Clean Air Act, I am delighted that with 35 successful installations now completed in Beijing, our agent HKL Global is now winning new projects for us beyond the capital.
"Working in partnership with our agent, the OEMs and the plant operators is a successful combination and we look forward to rolling out more pollution-busting burner installations in other Chinese cities in the future," he added.
-ENDS-